Some unknown facts about video game tester
Many people look for a carefree and easy job that does not remain within the office cubicle. Are you wondering what job is easy for you? Well, it differs from person to person. But in general, an easy job means having an enjoyable, low stress, and tolerable roles. Some professions need years of qualifications, education, and experience, and some need honed skills, natural talent, and work training. Fortunately, several jobs come under the latter category resulting in a profitable income.
If you are searching for well-paying jobs, you have to choose game testing or QA tester jobs in the USA. Here are some quick facts you should know before becoming a game tester.
Video game testers are one of the famous IT jobs in USA. As a game tester, you have to determine the bugs and glitches in video games. The programmers solve the issues before releasing them to the public. The game testers repeat various kinds of tests, check all the options, and share their conclusions with the game development team.
The video game testers are paid approximately $54,030 annually. If you have several years of experience in the game testing industry, you can earn around $70,000 per year. But still, numerous part-time and temporary video game testing jobs pay approximately $10 to 15 per hour. Some of the benefits of working as a game tester include playing the latest games before they are released, getting experience and boosting the resume for associated tasks in the gaming domain, and preparing for future work.
What are the skills required to be a game tester?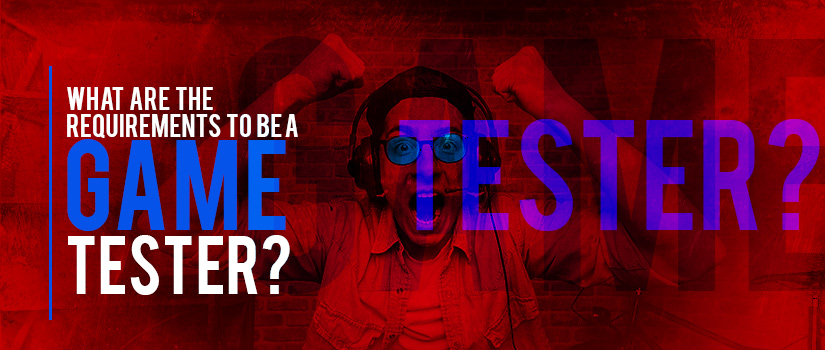 Techfetch jobs portal is the best website for finding the top game testing jobs in the USA. If you want to be a game tester, you should have sufficient experience playing several kinds of video games and need certain technical knowledge and skills. The testers require above average responsiveness to detail, troubleshooting talents, and communication skills to report the bugs and errors to developers. Moreover, the work would be repetitive since you have to determine the possible issues. Therefore a strong work code is important.
There are no particular educational qualifications needed for a game tester. As there is tough competition in this job role, you should have a Bachelor's degree in computer science or something similar. The majority of game testers step into this field with a degree in video graphics, game designing, computer programming, or associated field. Check Out – About how you can get a game tester job.
The video game tester functions in-house at the large companies situated on the West and East coasts. But still, small studios remain throughout the country. They hire freelance game testers whenever they get a project. Some companies permit you to work from home and perform testing by utilizing your equipment.
How to become a videogame tester?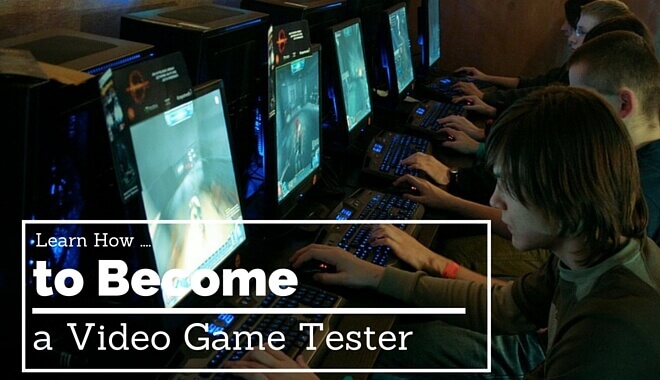 Think whether the gaming career is perfect for you
Analyze and compare certification programs or degrees to determine the best option for your career
Attend classes to accomplish a degree or boost skills in the associated field
Highlight your profile with additional experience and education
The video games testers function for top video game companies. They are also referred to as game testers or beta testers. But the professional title given for video game tester is Quality Assurance tester or QA tester. Their work mostly involves attempting to help developers reduce the issues the users experience when the game is launched to the public.
In simple words, their job is mainly to breakdown the game and not play the game. They should decisively move through the game, attaining all levels, getting through the menus, and utilizing various options and characteristics to find issues in the system.
The game testers have to detect the game in various possible methods they can probably look at, and take actions that only a few players make. It is a repetitive and time-consuming task, but that is the job. Also, they have to run the games through matric testing. It is mostly utilized in fighting games such as Soul Calibur, Tekken, or Mortal Kombat.