Video games are becoming popular in recent years. It is known for its entertainment and fun. Video games are designed and built using various programming languages. It is not easy to develop a video game without excellent coding skills. Thus a professional video game designer should possess specific skills to be successful in his/her profession. They must be ready to take up various responsibilities based on the type of video game project. Here the essential skills for a professional video game designer are listed below.
Essential Skills For Video Game Designer
Problem Solving Skill: A video game designers should be great problem solvers. This would help them to come up with a unique design for an interesting video game. He/she should possess critical thinking and reasoning skills to become great video game designers. The problem-solving ability would help designers to come up with complex games which are challenging to play.
Creative Thinking: It is essential that the video games developed by video game designers to be unique and exciting. Thus you have to think differently and come up with unique game ideas. Creativity can make a video game designer succeed in his/her profession.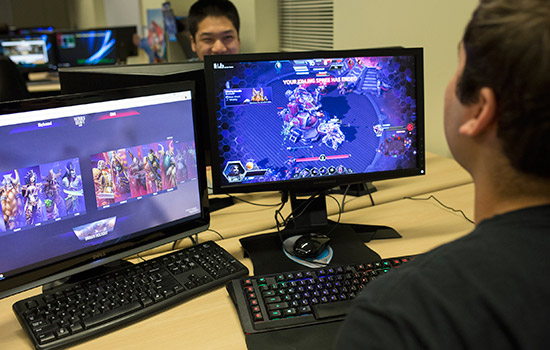 Flexibility: One of the essential quality of video game designers is to be flexible. Developing a video game involves a team, and this you must be ready to accept the design changes suggested by your team members. You have to offer ample opportunity for other designers in your team.
Strong Interpersonal Skills: Good communication skills can help to communicate things in the right way. You have to communicate the requirements to your team members. You must possess a good command over your language for interacting with your clients. You can also know about the type of video games people love to play by interacting with people.
Strong In Basic Concepts: This is an essential skill to become a successful video game designer. You need to be strong in the underlying software concepts. You must also possess a clear idea of the right hardware for developing games. Additional knowledge and animation and graphics is required.
Benefits Of Skilled Video Game Designer
The following are some of the benefits enjoyed by a skilled video game designer.
A skilled video game designer can sustain in this competitive market.
He/she can earn a competitive salary as there are top gaming companies who are looking for skilled video game designers.
The above emphasizes the importance of various skills required for a video game designer.