A professional game developer faces fierce competition in the gaming industry. Video game developers and video game designers have an attractive career in the coming years. Thus to meet out the rising demands of the gaming market, a game designer and developer should possess specific skills. This can be chosen as a lucrative profession by people who possess strong coding and creativity skills. Some companies offer high salary packages for video game designers and developers. Thus the following tips would help to enter into this competitive and coveted profession.
Current Trends In Gaming Industry
The gaming industry has experienced various changes and developments in recent years. Today high-quality graphical video games and online streaming games are highly popular. Augmented reality and virtual reality are some of the current trends in the gaming industry.
Tips To Enter Into The Gaming Industry
Educational Requirements: Indeed, a video game developer doesn't need to complete a degree. But it is recommended that you complete a degree before entering into this profession. One can also take up specific specialized courses on video game design. Most people who aspire to become a video game designer complete their bachelors and masters in Computer Science. This would help to learn the basic concepts.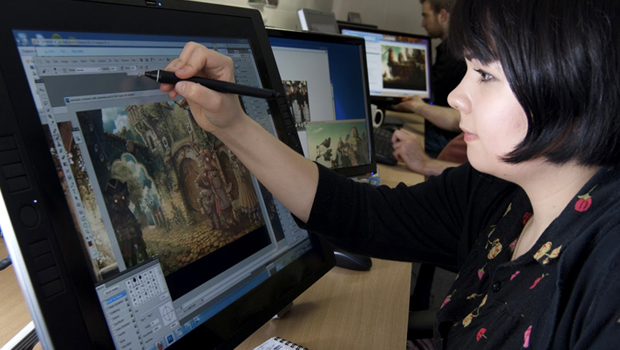 Prepare A Portfolio: A professional video game designer who is looking for a job should build his/her portfolio. The portfolio that you develop must attract your prospective employer. Your portfolio would contain gaming projects developed or designed on your own. A portfolio is considered as a record which talks about the professional skills of video game developer. Your portfolio would serve as proof of your professional expertise.
Take Part In Competitions: Video game designers or developers can participate in industry competitions. This would give real-time industry exposure. You can showcase your video game projects in the competitions and compete with others. Taking part in competitions add value to your portfolio. It gives an opportunity to meet professionals in the gaming industry. You may also get a chance to talk about your project in front of your prospective employer. Industry competitions would help to accept criticism and views of other professionals for your project. This quality is required to sustain in the competitive industry.
Stay Updated: One has to know about the recent trends in the gaming industry when looking for a career as a video game developer. Video game professionals should learn about the latest programming languages and platforms to meet out the demands of the gaming industry.